Get Started Today with a FREE Estimate
Our radon mitigation systems start at just $850 and usually take less than a day to complete! Get a free quote online for your home.
The Real Dangers of Radon
Radon is an invisible and odorless gas that poses a serious health risk to humans. In fact, 20,000+ lung cancer deaths can be traced to radon exposure each year.
Not only is radon deadly and difficult to detect, but it can be found in virtually any home. It forms as uranium decays in the soil, typically below the foundation of a house. Once it seeps its way into a structure it can accumulate. For that reason, radon can be detected in homes of any age or condition.
It is a common myth that only older homes, or those with basements, can have dangerous levels of radon gas. However, that's simply not accurate our 30+ years of experience with radon testing and mitigation in Colorado have shown us that any home can be affected.
How common is radon? Studies conducted by Environmental Protection Agency (EPA) suggest that 1 out of every 15 homes tests at an unsafe levels (defined as more than  4.0 pCi/L picocuries per liter of air). For that reason, it is recommended that you test your home.
How We Handle Radon Mitigation
If radon is detected at an unsafe level, our team will install a radon mitigation system that's is both functional and aesthetically pleasing. We use only the best materials in the industry. These include:
Special high-grade radon fans designed specifically for radon mitigation
Aluminum downspouts to vent up and around the eve of your home or sch. 40 pvc pipe
Your choice! Same cost!
Airtight sump covers with view ports and access panels
Easy-access controls and coverings for ongoing monitoring and maintenance
While your safety is our top priority, we want to preserve the beauty and comfort of your home as well.
Although each situation is unique, radon is one of the easiest problems to identify and solve in most homes. It can be removed quickly, safely, and without major expenses. The key, however, is to choose the right team to help.
Note: If you are in the process of buying a new home, higher-than-normal radon levels does not necessarily mean that a home can't be bought or sold. In fact, the presence of radon in one home suggests that others in the same area are likely to be affected. In many cases rather than searching for a different home elsewhere, just have a radon mitigation system installed.
Want to Keep Your Home and Family Safe?
At Front Range Radon, we have 30+ years of experience keeping homeowners safe from a silent and invisible health risk. We provide free estimates and guaranteed results to every customer, which is why our reviews and reputation speak for themselves.
If you want to evaluate the level of radon on your property – or to have it removed safely by a team of experts – make us your first call. We are known throughout Denver and the Front Range for quality, service, and straightforward answers.
Get a FREE No-Risk Estimate
Our radon mitigation systems start at just $850 and usually take less than a day to complete! Get a free quote online for your home.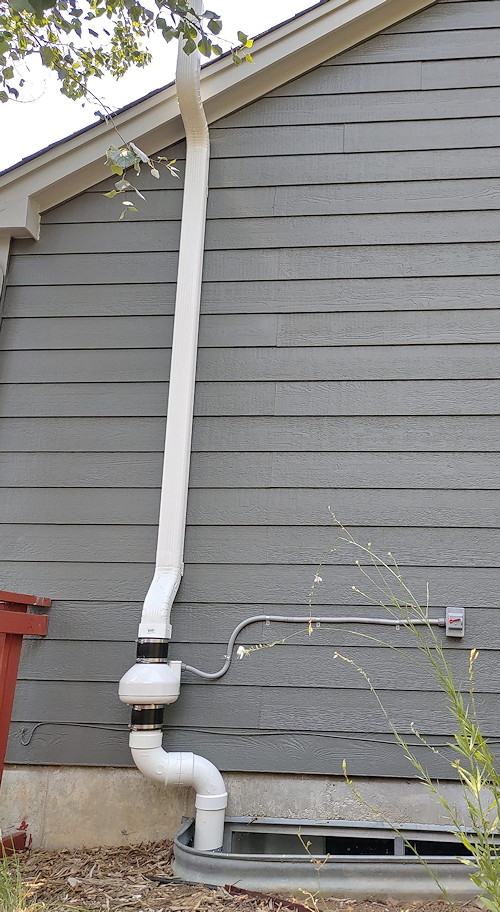 "Front Range Radon is fantastic! We had our system put in about 11 months ago. They were able to fit us into their schedule only a few days after I contacted them. For a very minimal charge they used our extra house paint to paint the pipes going up the outside of our house to match all of our home and gutters. Ron even came out 11 months later when we thought we had a leak in one of the pipes. It turned out that one of our kids must have fallen into the pipe and broken it (very obvious once Ron took the part out) He told me exactly what to buy because he didn't have that part with him. I was so embarrassed that he made a special trip for that but he didn't even want to charge me anything for making the trip for something that ended up not being at all connected to their workmanship! THAT is the sign of a great owner and a great company I would recommend to anyone!"
Radon Mitigation Photo Gallery